Jacint Jordana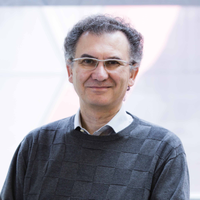 Director, IBEI
Professor, Universitat Pompeu Fabra
ICREA Academia researcher
Contact data
Biography
Jacint Jordana (Granollers, 1962) is Professor of Political Science and Administration at Universitat Pompeu Fabra (UPF) and ICREA Academia researcher. He currently runs the Institut Barcelona d'Estudis Internacionals (IBEI).
He is also a member of the Scientific Advisory Board of the Barcelona City Council, Associate Researcher at the Sciences Po Center of European Studies and Comparative Politics, as well as member of the Board of Trustees of the Barcelona Centre for International Affairs (CIDOB).
His main area of research focuses on the analysis of comparative public policies from a multilevel perspective, with special attention to regulatory policies and their specialized institutions. His recent publications include the books Policy Analysis in Spain (Policy Press, 2022), jointly edited with Laura Chaqués-Bonafont, Linguistic Claims and Political Conflicts (Routledge, 2021), together with Andrea Bianculli and Mónica Ferrín, and Barcelona, Madrid y el Estado (Catarata, 2019).
He was also the academic coordinator of the European project GLOBE (Horizon 2020), oriented to the study of emerging trends and scenarios in global governance and the role of the European Union.
Background and education
(1992) PhD in Economics, University of Barcelona
Research
Documents