Jacint Jordana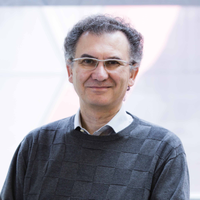 Director, IBEI
Professor, Universitat Pompeu Fabra
Contact data
Biography
Jacint Jordana (Granollers, 1962) is professor of Political Science and Public Administration at the Universitat Pompeu Fabra. He has a PhD in Economics (Universitat de Barcelona, 1992). He has been visiting fellow at the Copenhagen Business School, Australian National University, Wissenschafts Zentrum Berlin, University of California (San Diego) and Konstanz University. From 2005 to 2010 he was co-chair (together with David Levi-Faur) of the ECPR standing group on Regulatory Governance . Currently, he is director of the Institut Barcelona d'Estudis Internacionals (IBEI). Also member of the Scientific Advisory Council of Barcelona City Council, as well as member of the board of trustees of the Center for International Studies and Documentation in Barcelona (CIDOB).
His main research area is focused on the analysis of public policies, with special emphasis being laid on regulatory policy and regulatory governance. Recent publications include articles, among others, on the diffusion of regulatory institutions, the comparative development of domestic public policies, and policy making in policy networks. His publications include the edited books "Accountability and Regulatory Governance" (Palgrave, 2014), edited with Andrea Bianculli and Xavier Fernandez-Marín, and together with David Lavi-Faur, "The politics of Regulation" (Edward Elgar, 2004) and "The rise of Regulatory Capitalism: The Global Diffusion of a New Order" (Annals of the American Academy of Political and Social Science, 598, 2005).
He also has worked on topics related to collective action, policy diffusion and social capital, on which he has published extensively. Between 2005 and 2010 he was co-responsible for the ECPR standing group on regulatory governance.
Background and education
(1992) PhD in Economics, University of Barcelona
Research
Documents