Jacint Jordana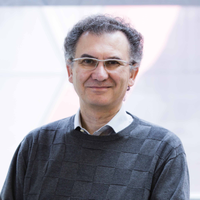 Director, IBEI
Catedrático, Universitat Pompeu Fabra
Datos de contacto
Biografía
Jacint Jordana (Granollers, 1962) es Catedrático de Ciencia Política y de la Administración en la Universidad Pompeu Fabra. Licenciado en Ciencias Económicas y Empresariales por la Universitat de Barcelona el año 1987 y Doctor en Ciencias Económicas por la Universitat de Barcelona, el año 1992. Profesor visitante en la Copenhagen Business School, Australian National University, Wissenschafts Zentrum Berlin y la Universitat de California (San Diego), entre otras. Actualmente dirige el Institut Barcelona d'Estudis Internacionals (IBEI). También es miembro del Consejo Asesor Científico del Ayuntamiento de Barcelona, así como del patronato del Centro de Estudios y Documentación Internacionales a Barcelona (CIDOB).
Su área de investigación principal se centra en el análisis de las políticas públicas comparadas, con especial atención en las políticas de regulación y sus instituciones especializadas. Entre sus publicaciones se incluyen los libros "Accountability and Regulatory Governance" (Palgrave, 2014) editado con Andrea Bianculli y Xavier Fernandez-Marin, y junto con David Lavi-Faur, "The politics of Regulation" (Edward Elgar, 2004) y la edición de "The rise of Regulatory Capitalism: The Global Diffusion of a New Order" (Annals of the American Academy of Political and Social Science, 598, 2005).
Por otra parte, trabaja sobre temas de acción colectiva, capital social y procesos de difusión, sobre los cuales ha publicado diversos estudios especializados. Entre 2005 y 2010 ha sido co-responsable del standing group del ECPR en gobernanza de la regulación.
Formación académica
(1992) Doctorado en Economía, Universidad de Barcelona
Investigación
Documentos