Jacint Jordana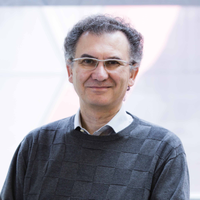 Director, IBEI
Catedràtic, Universitat Pompeu Fabra
Dades de contacte
Biografia
Jacint Jordana és Catedràtic de Ciència Política i de l'Administració a la Universitat Pompeu Fabra. Llicenciat en Ciències Econòmiques i Empresarials per la Universitat de Barcelona, l'any 1987 i Doctor en Ciències Econòmiques per la Universitat de Barcelona, l'any 1992. Professor visitant a la Copenhagen Business School, Australian National University, Wissenschafts Zentrum Berlin, i la Universitat de California (San Diego), entre d'altres. Actualment dirigeix el Institut Barcelona d'Estudis Internacionals (IBEI). També és membre del Consell Assessor Científic de l'Ajuntament de Barcelona.
La seva àrea d'investigació principal es centra en l'anàlisi de les polítiques públiques comparades, amb una atenció especial en les polítiques de regulació i les seves institucions especialitzades. Entre les seves publicacions s'inclouen els llibres "Accountability and Regulatory Governance" (Palgrave, 2014) editat amb Andrea Bianculli i Xavier Fernandez-Marin, i juntament amb David Lavi-Faur, "The politics of Regulation" (Edward Elgar, 2004) i l'edició de "The rise of Regulatory Capitalism: The Global Diffusion of a New Order" (Annals of the American Academy of Political and Social Science, 598, 2005).
D'altra banda, treballa també sobre temes d'acció col.lectiva, capital social, i processos de difusió, sobre els quals ha publicat diversos treballs especialitzats. Del 2005 al 2010 ha estat co-responsable del standing group de l'ECPR sobre governança de la regulació.
Formació acadèmica
(1992) Doctorat en Economia, Universitat de Barcelona
Recerca
Documents