Talent Attraction Programme
Funded by "la Caixa" Foundation and the Agbar Foundation, the IBEI talent attraction programme seeks to attract professors and researchers of recognized prestige in the fields of international relations and international development and security.
By combining it with its visiting scholars programme, the IBEI manages to reinforce and expand its lines of cutting-edge research into its traditional fields of study, while increasing their academic visibility. The IBEI's master programmes also benefit from the work of scholars who are internationally recognized for the quality of their teaching and their academic innovation.
Sponsored professorships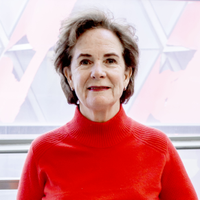 Michele de Nevers
Haas School of Business, University of California, Berkeley (USA)