Martijn Vlaskamp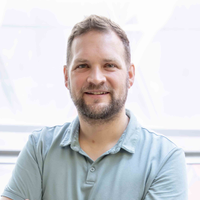 Juan de la Cierva Incorporación Research Fellow
Contact data
Biography
Martijn Vlaskamp is a Research Fellow Juan de la Cierva Incorporación at IBEI. Prior to that he was Beatriu de Pinós fellow (at IBEI) (2018-2021) and a Marie Skłodowska-Curie Global Fellow at Yale University and IBEI (2015-2018).
Martijn completed his PhD in International Relations and European Integration at the Universitat Autònoma de Barcelona. As part of his PhD research, he was a visiting fellow at the University of Cambridge and the Belgian Royal Institute for International Relations EGMONT.
His research interests include natural resource governance, political violence and EU Foreign Policy. In his work, he often combines these different areas of research.
Martijn's research has been published in "West European Politics", "Cooperation and Conflict" and other peer-reviewed journals. He has been funded by the European Commission, the Spanish Ministry of Economy and Competitiveness, the Catalan Agency for Management of University and Research Grants and the Fritz Thyssen Foundation.
Background and education
(2014) PhD in International Relations and European Integration, Autonomous University of Barcelona
(2009) MA in European Studies, Westphalian Wilhelms-University Münster (Germany)
(2009) MSc in European Studies, University of Twente (The Netherlands)
(2008) BSc/BA in Public Administration (dual degree), University of Twente (The Netherlands) and Westphalian Wilhelms-University Münster (Germany)
Awards
2020. Juan de la Cierva Incorporación Fellowship
2018. Beatriu de Pinós Fellowship
2015. MSCA Global Fellowship
Professional memberships & affiliations
International Studies Assocation
European Union Studies Association
Research