Juan Díez Medrano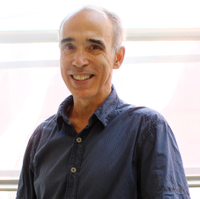 Senior Research Fellow, IBEI
Professor, Universidad Carlos III Madrid
Contact data
Biography
Juan DIEZ MEDRANO is a Professor of Sociology at the Universidad Carlos III de Madrid. and Research Fellow at IBEI (Institut Barcelona d'Estudis Internacionals). He obtained his PhD. from the University of Michigan (1989) and was formerly employed by the University of California, San Diego (1989-2003), the International University Bremen (2003-2004), and the Universitat de Barcelona. He is the author of Divided Nations (Cornell University Press, 1995), Framing Europe (Princeton University Press, 2003), and numerous scientific articles. He has also been a Visiting Scholar at ZUMA (Mannheim, Germany), the WZB (Berlin, Germany), Sciences Po (Paris, France), and the Freie Universität Berlin (Kolleg Forschungsgruppe "The Transformative Power of Europe", 2009). His most recent work has versed on the consequence of knowing foreign languages, on theories of secessionism as they relate to Brexit, and on European identification and solidarity.  He has also published on trade unions' support of free trade agreements in the United States and the United Kingdom.  At the moment, he is completing a book manuscript on the lives and worldviews of binational couples formed by Europeans.  This book is based on survey data collected for the ESF sponsored Project EUMARR. Finally, he is a regular reviewer for American Journal of Sociology, European Union Politics, European Journal of Political Research, Social Forces, Social Problems, and Ethnic and Racial Studies, among others.
Background and education
(1989) PhD in Philosophy, University of Michigan
Research
Research interests
European integration
Nationalism
Ethnic Conflict
Social Change in Europe
Economic Sociology
Selected publications
2019.

Secessionism Revisited: unequal market insertion and its relevance for the analysis of Brexit.

In:

Jacint Jordana, Michael Keating, Axel Marx, and Jan Wouters (Eds.)

.

Changing Borders in Europe.

New York (NY):

Routledge

,

pp: 78-95.

Link

2019.

Identidad europea e identificación con Europa. Chapter 5.

In: Cristina Ares y Luis Bouza (Eds.).

Análisis de la UE en un contexto cambiante.

Madrid:

CIS. (In Press)

.

2019.

Explaining Solidarity in the European Union.

In:

Ettore Recchi, Díez Medrano, Mike Savage et al

.

Everyday Europe: Cross-border Lives in Europe.

London:

Policy Press

.

Link

2018.

What do respondents mean when they report to be "citizens of the world"? Using probing questions to elucidate international differences in cosmopolitanism.

Quality and Quantity,

52(3)

:

1121-1135

Link

2018.

Beliefs and trade union support for trade liberalisation in the US and the UK: the AFL-CIO and the TUC compared.

Journal of International Relations and Development,

21(3)

:

769-797

Link

2017.

Multilingualism and European Identification.

Sociological Inquiry,

88(3)

:

410-434

Link

2017.

Uneven development, Partial Europeanization, and Nationalist Retreat: Societal Challenges to the Integration Project, Chapter 4.

In: Andreas Grimmel (Ed.).

The Crisis of the European Union. Challenges, Analyses, Solutions.

New York:

Routledge

.

Link

2010.

Divergent Reactions to Globalization: Labor Unions and the NAFTA and the EU Enlargement Process.

IBEI Working Papers,

2010/30.

Institut Barcelona d'Estudis Internacionals.

2009.

Cognition, Resources, and Institutions in the Explanation of Attitudes to Free Trade.

IBEI Working Papers,

2009/23.

Institut Barcelona d'Estudis Internacionals.
All publications
Documents