Nico Krisch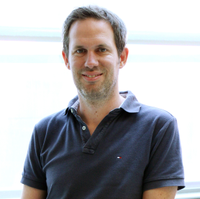 Professor, Graduate Institute of International and Development Studies
Contact data
Biography
Nico Krisch is an international lawyer with a particular interest in the legal structure of global governance, the politics of international law, and the postnational legal order emerging at the intersection of domestic, transnational and international law.
He is professor of international law at the Graduate Institute of International and Development Studies in Geneva. Previously, he was an ICREA research professor at the Institut Barcelona d'Estudis Internacionals (IBEI) and held faculty positions at the Hertie School of Governance in Berlin and the Law Department of the London School of Economics. He was also a research fellow at Oxford University's Merton College, at New York University School of Law and at the Max Planck Institute for Comparative Public Law and International Law in Heidelberg, as well as a visiting professor at Harvard Law School and Columbia Law School.
Originally from Germany, he holds a PhD in law from the University of Heidelberg. His 2010 book, Beyond Constitutionalism: The Pluralist Structure of Postnational Law (OUP), received the Certificate of Merit of the American Society of International Law. Dr Krisch is a member of the Council of the International Society of Public Law, and of the editorial/advisory boards of the European Journal of International Law, the Journal of International Dispute Settlement, and the London Review of International Law.
In 2017, he was awarded a European Research Council Advanced Grant for a project on change and stability in international law. In 2019, he received the inaugural Max Planck-Cambride Prize for International Law.
Background and education
(2001) Phd in Law, University of Heidelberg, Germany
Awards
2017. European Research Council Advanced Grant

2019. Inaugural Max Planck-Cambride Prize for International Law
2012. Certificate of Merit, American Society of International Law
2002. Otto Hahn Medal, Max Planck Society for the Advancement of Science
Professional memberships & affiliations
European Society of International Law 
International Society of Public Law
American Society of International Law
Research
Research interests
International Law
Global governance
Constitutional theory