Nico Krisch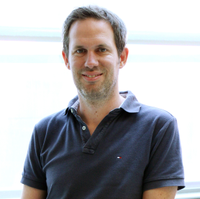 Investigador Sènior, IBEI
Professor, Graduate Institute of International and Development Studies
Dades de contacte
Biografia
Nico Krisch is an international lawyer with a particular interest in the legal structure of global governance, the politics of international law, and the postnational legal order emerging at the intersection of domestic, transnational and international law. 
He is the research programme coordinator on global governance at IBEI and also a professor of international law at the Graduate Institute of International and Development Studies in Geneva. Previously, he was a professor of international law at the Hertie School of Governance in Berlin, a senior lecturer at the Law Department of the London School of Economics, and a research fellow at Oxford's Merton College, at New York University School of Law and at the Max Planck Institute for International Law in Heidelberg. He has also been a visiting professor at Harvard Law School.
Originally from Germany, he holds a PhD in law from the University of Heidelberg. His 2010 book, Beyond Constitutionalism: The Pluralist Structure of Postnational Law (OUP), was awarded the Certificate of Merit of the American Society of International Law. His most recent work focuses on the changing foundations of international law in a context in which its traditional pillars, especially the consent of states, are increasingly weakened.
Formació acadèmica
(2001) Phd in Law, University of Heidelberg, Germany
Premis
2012. Certificate of Merit, American Society of International Law
2002. Otto Hahn Medal, Max Planck Society for the Advancement of Science
Afiliacions professionals
European Society of International Law 
International Society of Public Law
American Society of International Law
Recerca
Línies d'investigació
Dret internacional
Governança global
Teoria Constitucional
Grups de Recerca de l'IBEI
Publicacions més destacades
Documents