Eyal Rubinson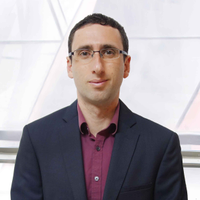 Truman Institute for the Advancement of Peace, Hebrew University of Jerusalem (Israel)
Contact data
Biography
Eyal Rubinson is a research fellow at the Harry S. Truman Institute for the Advancement of Peace (Hebrew University of Jerusalem, Israel). His work spans the areas of international organizations (IOs), international conflict and collective security (NATO), and EU politics. In 2019, he was a postdoctoral research fellow at the NATO Defense College in Rome, Italy. His work appeared in journals such as the Journal of International Relations and Development, International Interactions and European Law Review. He received his Ph.D. in 2017 from the Political Science Department at Tel Aviv University, Israel. 
Background and education
(2017) PhD, Tel Aviv University (International Relations). Dissertation title: "National Security is what States make of it: Explaining Israel's Multilateral Decision-making".
Research
Research interests
Multilateralism
International Organizations
European Union
NATO
International Security