Nicolai Suppa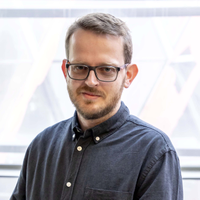 Research Fellow, Center for Demographic Studies, Campus UAB
Contact data
Biography
Nicolai Suppa is a research fellow at the Centre for Demographic Studies at the Autonomous University of Barcelona. He received his PhD in economics from TU Dortmund University in Germany, where he previously studied economics and sociology.

Broadly speaking, he is interested in questions about conceptualization, measurement and analysis of human well-being and related inequalities. More specifically, he is currently working on multidimensional poverty measurement and analysis, subjective well-being, and the capability approach.
In his work with the Oxford Poverty and Human Development Initiative (OPHI) he is co-leading the estimations of the global multidimensional poverty index (MPI) among other things.
Professional memberships & affiliations
Research Associate with the Oxford Poverty and Human Development Initiative (OPHI) at Oxford University, UK

Fellow of the Global Labor Organization

Member of EQUALITAS