19 · SEPTEMBER · 2017
New Visiting Scholars
We are pleased to announce the incorporation of three new visiting research fellows: Serena Simoni, Thomas Rixen and Enrique Vásquez.
¡Welcome to IBEI!
Serena Simoni
Samford University (USA)
Serena Simoni is Associate Professor in Political Science at Howard College of Arts and Sciences, Samford University. She holds a Ph.D. in International Relations from the University of Southern California (USC). Her research interests are International Relations, Transatlantic Relations, Organized Crime, International Security, International Organization, and Foreign Policy. More information about her research here.
Thomas Rixen
University of Bamberg (Germany)
Thomas Rixen is Professor of Public Policy at the Faculty of Social and Economic Sciences at the University of Bamberg. Previously he was a post-doctoral researcher in the Global Governance research unit at the Berlin Social Science Center (WZB, 2007-2012). He received his PhD from Jacobs University Bremen (2007). His research interests and teaching are in international and comparative political economy, institutionalism, governance and globalization, taxation, financial regulation and social policy. More information about his research here.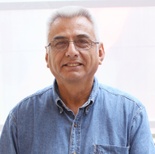 Enrique Vásquez
Universidad del Pacífico (Perú)
Enrique Vásquez is Full Professor in the Department of Economics at the Universidad del Pacífico (Peru). Also, he is Director of the Master programme in Social Investment Management. He holds a Phd degree from University of Oxford and his research interests are the policies and programs to fight poverty. He has been advisor for several international organisations. More information about his research here.