Emmanuelle Mathieu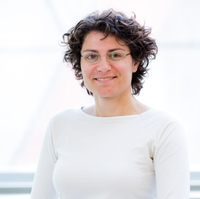 Research Fellow Marie Skłodowska-Curie
Contact data
Biography
Emmanuelle's work is located at the intersection between regulatory governance, multi-level governance and EU studies. Broadly speaking, she has been working on the development, evolution and functioning of regulatory institutions in multi-level settings and, more recently, on the judicial and conflictive dimension of the EU's system of multi-level governance. Her current research focusses on the regulatory governance of electricity in Southern Mediterranean countries. Her most recent work has been published in Regulation and Governance, Public Administration and Palgrave.
Background and education
(2014) PhD, European University Institute
(2007) MA, University of Bath & Sciences-Po Paris
(2004) Bachelor, University of Cologne & Université Paris 1 Panthéon-Sorbonne
Awards
2017. Marie Curie Postdoctoral Fellowship.
2017. Beatriu de Pinos Postdoctoral Fellowship.
2010. EUI PhD Fellowship.
Research
Research interests
Regulatory governance
Multilevel governance
European Union
Public Policy
Public Administration
Selected publications
2016

Measuring Multi-Level Regulatory Governance: Organizational Proliferation, Coordination and Concentration

Regulation & Governance,

Link

2016

Regulatory Delegation in the EU: Networks, Committees and Agencies

Palgrave

Link

2016

When Europeanization Feeds Back into EU Governance: EU Legislation, National Regulatory Agencies and EU Regulatory Newtorks

Public Administration,

94 (1)

:

25-39

Link
Documents