Constanza Mazzina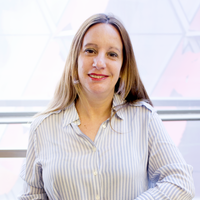 Universidad Argentina de la Empresa (Argentina)
Contact data
Biography
Constanza Mazzina is Associate Professor and Research Fellow at the Universidad Argentina de la Empresa. She got a PhD in Political Science at the Universidad Católica de Argentina, also she holds a master's degree in political science (ESEADE) and a bachelor's degree in international relations (Universidad del Salvador).
Currently she is Director of the research project "United States of America and Latina America: policies, challenges, agreements and disagreements" at the Instituto de Ciencias Sociales y Disciplinas proyectuales (INSOD) of the Universidad Argentina de la Empresa (UADE).
She teaches undergraduate and postgraduate courses on Latin American politics, democracy and presidentialism, Latin American relations with the United States. Her project at IBEI is about the constants of Latin American politics.
Constanza publishes academic articles in specialized journals and dissemination in newspapers of Argentina. In Buenos Aires she also works as a consultant in the nation's Senate.
Documents