Bernardo Rangoni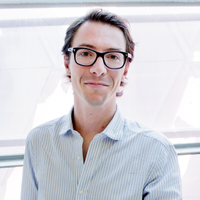 European University Institute (Italy)
Cátedra Telefónica visiting research fellow
Contact data
Biography
Bernardo Rangoni joined the European University Institute (EUI) as a Max Weber Postdoctoral Fellow in Law in 2017, right after having earned his PhD in Political Science from the London School of Economics (LSE).
His research has appeared (or is currently under review) in the Journal of European Public Policy, Regulation & Governance, European Law Journal, and Oxford University Press.
A key element concerns the perceived move from traditional hierarchical 'command and control' to new modes of 'experimentalist governance', involving (i) more inclusive, (ii) recursive rule-making and revision (iii) informed by the comparison (iv) of different decentralized implementation experiences. He is currently analyzing the relationship between experimentalist institutional architectures, actual decision-making processes, and outcomes on substantives policies and preferences across electricity, gas, telecoms, finance, and pharmaceuticals.
Background and education
(2017) PhD Political Science, LSE
Awards
2018-19. 

LUISS Guido Carli Contratto di Ricerca

2018-19. 

Technical University of Munic (TUM) School of Governance Visiting Post-Doc Fellowship in Global Transformations (declined)

2018. Institut Barcelona d'Estudis Internacionals (IBEI)

 Visiting Reseach Fellowship  

2015. 

Yale Law School Visiting Researcher

2011-16. 

London School of Economics (LSE) Research Studentship
Professional memberships & affiliations
European Consortium for Political Research

Society for the Advancement of Socio-Economics
Research
Research interests
Regulation
Governance
Comparative public policy
Selected publications
2017.

Architecture and policy-making: comparing experimentalist and hierarchical governance in EU energy regulation.

Journal of European Public Policy,

DOI: 10.1080/13501763.2017.1385644

Link
Documents