Arnau Gallard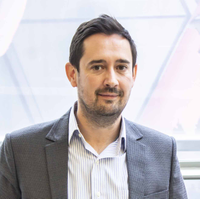 Private Sector Development Specialist, World Bank
Biography
Arnau Gallard is an affiliated professor at the Institut Barcelona d'Estudis Internacionals (IBEI) and a private sector development specialist at the World Bank Group. He has also worked for the Albright Stonebridge Group, Venair and COPCA (now ACCIÓ), and consulted for several international organizations, government agencies and INGOs.
He holds a BA in Politics from the University of York, an MSC in Foreign Service from Georgetown University and an MBA from INSEAD.
He has lived in Chile, Egypt, Eswatini, France, Singapore, Spain, UAE, UK and USA, and done project work in over one hundred countries.
Background and education
(2017) MBA, INSEAD
(2011) MSc in Foreign Service, Georgetown University
(2005) BA in Politics, University of York