Antonio Salvador Alcazar III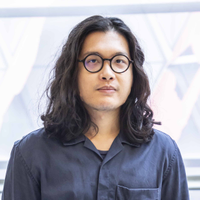 Central European University, Vienna (Austria)
Contact data
Biography
Antonio Salvador M. Alcazar III is a Doctoral Candidate in Political Science at Central European University and a Visiting Research Fellow at Institut Barcelona d'Estudis Internacionals. His work critiques the European Union's pursuit of norms in global governance as a trade power. Through interpretive policy analysis and political ethnography, his PhD project attempts to reread the EU's Generalised Scheme of Preferences as a transnational site of intervention in the global souths. As a UACES scholar, Antonio's ongoing ethnographic research in Brussels has been awarded a postgraduate bursary for conducting 'essential fieldwork' in contemporary European Studies. His most recent writing has been published in Politics and Governance, and he is currently contributing to a special issue on 'Disrupting European Studies' by the Journal of Contemporary European Research.
At CEU, he served as teaching assistant for courses on the EU's Role in Global Governance (spring 2021) and Comparative Case Study Research (autumn 2020). He also joined a small research team to support the Horizon 2020 project: Realising Europe's Soft Power in External Cooperation and Trade (winter 2020).
Outside academia, Antonio spent six years as EU outreach consultant for the European Commission's Support to European Business in Southeast Asian Markets (SEBSEAM) programme and as research and advocacy officer at the European Chamber of Commerce of the Philippines in Manila.
Background and education
(2019–present) Ph.D. in Political Science, Central European University, Austria
(2016) M.A. in International Relations, Central European University, Hungary
(2012) B.A. in International Studies, major in European Studies, De La Salle University, the Philippines
Awards
2021. CEU Presidential Scholar Award. Link
2021. 

UACES scholarship for conducting fieldwork in European Studies

2019–2021. 

CEU Doctoral Scholarship

2015–2016. 

CEU Master's Scholarship
Professional memberships & affiliations
South/South Movement

University Association of Contemporary European Studies

International Public Policy Association
Research
Research interests
EU Trade Policy
Interpretive Policy Analysis
Global South
Global governance
International Relations
Selected publications
2022.

A Post-Development Perspective on the EU's Generalized Scheme of Preferences.

Politics and Governance,

10

:

68-78

Link

2019.

EU as principal-orchestrator: Horizontal policy externalisation through intermediaries.

Global Politics Review,

5, no. 1 & 2

:

67–91

Link

2019.

Subverting the idea(l) of equal opportunity in global trade: The paradoxes of differentiation for peripheral states.

Polish Political Science Yearbook,

48, no. 2

:

245–266

Link
Conference presentations
'Made in Myanmar: EU preferential trade and transnational market-making', 5th International Conference on Public Policy, Panel: Producing markets, producing administrations: Theorizing contemporary marketization, 5–9 July 2021
'Here be dragons: Interpreting EU preferential trade policy', 13th Interpretive Policy Analysis Conference 2021, Panel: The Spatial Politics of Governance, 28 June–2 July 2021
'A Tale of Carrots and Sticks: A Post-Development Perspective on the EU's Generalized System of Preferences', ECPR Joint Sessions, Panel: Designing Sanctions: The European Union in Regional and International Affairs, 17–28 May 2021

The European Commission and its (de)politicised discourse on trade and peripherality, Workshop: The EU in a Globalised World, Europe-Asia Institute, École supérieure des sciences commerciales d'Angers (ESSCA), 1 December 2020