Abel Escribà Folch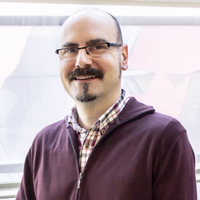 Investigador associat sènior, IBEI
Professor agregat, Universitat Pompeu Fabra
Dades de contacte
Biografia
El Dr. Abel Escribà Folch (1978, Catalunya) és professor agregat al Departament de Ciències Polítiques i Socials de la Universitat Pompeu Fabra. Abans d'això, i després de doctorar-se (2007) va ser investigador post-doctoral i professor a l'IBEI (2007-2009). Ha estat també investigador visitant a la New York University, la University of Sussex i la University of Essex. 
Les seves principals àrees d'interès de recerca són la política comparada, l'economia política comparada i la política dels règims dictatorials. Concretament, la seva recerca es centra en l'anàlisi de la supervivència i les institucions dels règims autoritaris, els processos de democratització i en la influència de la pressió internacional (ajuda externa, sancions econòmiques, judicis de drets humans i intervencions militars) sobre l'estabilitat i les estratègies polítiques en règims dictatorials, de les transicions a la democràcia, de la repressió i de la justícia transicional.
Ha publicat articles de recerca a les principals revistes de la disciplina: American Journal of Political Science, Journal of Politics, Journal of Conflict Resolution, Comparative Political Studies, International Organization, British Journal of Political Science, Journal of Conflict Resolution, Journal of Peace Research, International Studies Quarterly, Democratization, International Political Science Review, European Journal of Political Research, Constitutional Political Economy, Kyklos, entre d'altres. És també co-autor del llibre Foreign Pressure and the Politics of Autocratic Survival publicat per Oxford University Press (2015) i guanyador del 2017 Stein Rokkan Prize for Comparative Social Science Research.
Premis
2017. Stein Rokkan Prize 2017 for Comparative Social Science Research for the book Foreign Pressure and the Politics of Autocratic Survival. Enllaç
2015. Honorable Mention 2015 Best Paper Award. Conflict Processes Section of the American Political Science Association. Paper: "Sectarian Violence in Post-Conflict Northern Ireland."
2011. Wildenmann Prize 2011 granted by the ECPR to the best paper presented at the 2010 Joint Sessions of Workshops in Munster (Germany). Paper: "Authoritarian Responses to Foreign Pressure: Spending, Repression, and Sanctions." Enllaç
Recerca
Línies d'investigació
Política comparada
Dictadures comparades
Democratització
Factors internacionals i canvi de règim
Clústers de recerca de l'IBEI