Salvador Martí Puig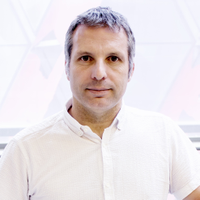 Catedràtic de ciències polítiques, UdG
Dades de contacte
Biografia
Salvador Martí i Puig es Catedrático de ciencias políticas en la Universitat de Girona y miembro del Centro de Relaciones Internacionales de Barcelona CIDOB. Es Doctor en Ciencia Política y de la Administración.
Ha sido profesor visitante, docente e investigador en diversos centros universitarios de Europa, Estados Unidos y América Latina.
Su área de especialización es la política comparada, y ha investigado sobre procesos de democratización en América Latina, acción colectiva, movimientos sociales, y partidos y sistemas de partidos, sobre los que ha escrito numerosos artículos en revistas académicas y diversos libros.
Formació acadèmica
Doctor i llenciat en Ciències Polítiques Universitat Autònoma de Barcelona
Recerca
Línies d'investigació
Política comparada
Moviments socials
Polítiques d'Amèrica Llatina
Publicacions més destacades
2015.

Ciencia Política. Un Manual..

Barcelona:

Ariel.

2014.

Handbook on Central American Governance.

NY:

Routledge.

2013.

Chiapas a deshora. Un viatge a la recerca de murals..

Barcelona:

A Contravent.

2013.

Democracy in Mexico: Attitudes and perceptions of citizens at national and local level.

London:

Routledge-ILAS.

2012.

The Sandinistas & Nicaragua since 1979.

NY:

Lynn Rienner.

2012.

¿Adónde chingados va México? Un análisis político y socioeconómico de dos sexenios (2000-2012).

Madrid:

Libros de la Catarata.