Juan Pablo Soriano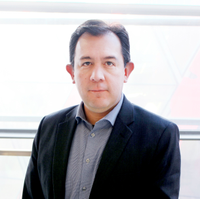 Lecturer and Post-doctoral Fellow in International Relations, UAB
Dades de contacte
Biografia
Lecturer and Researcher in International Relations at the Faculty of Political Science and Sociology of the Universitat Autònoma de Barcelona (UAB), and Affiliated Professor and Researcher at the Institut Barcelona d'Estudis Internacionals (IBEI). Previously, he has been lecturer in International Relations at the Autonomous Technological Institute of Mexico (ITAM). His research and teaching subjects include: foreign policy analysis, international security, transnational organized crime, EU' foreign and security policy, Euro-Latin American relations, and human security in Latin America. He also is a member of the research group "European Foreign Policy Observatory" , that currently is developing the project "Normative contestation in Europe: Implications for the EU in a changing global order" –funded by the Spanish Ministry of Economy and Competitiveness, and based as a scientific research project at IBEI. This research group recently finished the project "The EU in an unsettled international system: crisis, polarity and multilateralism", also funded by the Spanish government. Also, he has participated as researcher in the Network for the Analysis of Transnational Youth Gangs in Central American, Mexico and the United States, and at IBEI he has been academic coordinator of different seminars and courses for Latin American security forces.

Formació acadèmica
(2009) Doctor en Ciència Política, Universitat Autònoma de Barcelona
Recerca
Línies d'investigació
Relacions entre la Unió Europea i l'Amèrica Llatina
Anàlisi de la política exterior
Seguretat Internacional i Cultura estratègica
Publicacions més destacades
2019.

High expectations. Interregional agendas on global security challenges: East Asia, Europe and Latin America.

Revista Brasileira de Política Internacional,

vol.62 no.1

Enllaç

2015.

Del debate neorrealismo-neoliberalismo a la (re)construcción del discurso dominante en Relaciones Internacionales.

In: Del Arenal, C., y Sanahuja, J.A. (coord.).

Teoría de Relaciones Internacionales.

Madrid:

Univ. Compluténse de Madrid

.

2012.

Dilma y México: altibajos en una relación indispensable para Latinoamérica.

2012.

Los límites estructurales de la potencia normativa: La UE y el papel del Consejo de Seguridad en la lucha contra la delincuencia organizada transnacional.

In:

Barbé, E. (dir.)

.

Cambio mundial y gobernanza global. La interacción entre la Unión Europea y las instituciones internacionales.

Madrid:

Tecnos

.

Enllaç

2008.

El discurso sobre las "pandillas latinas" en la prensa española y su impacto en la respuesta político-criminal.

Revista FAMECOS, Porto Alegre,

37

:

5-12

2006.

Paz y seguridad en las relaciones UE-América Latina.

In: Freres, Christian y Sanahuja, José Antonio (coords.).

América Latina y la Unión Europea. Estrategias para una asociación necesaria.

Barcelona:

Icaria

,

pp: 403-432.