Jean Grugel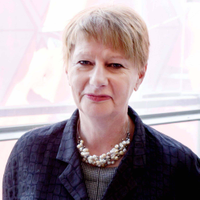 Professora de recerca, IBEI
Coordinadora del programa de suport postdoctoral
Catedràtica de Política de Desenvolupament, University of York
Dades de contacte
Biografia
Jean Grugel is Research Professor at IBEI and Professor of Development Politics, University of York where she founded the Interdisciplinary Global Development Centre. Before moving to York, Jean was Professor of Politics at the University of Sheffield, where she was also Head of the Department of Geography, and the Open University. 
Jean was a member of the UK's Research Excellence Framework (REF) 2021 Sub-Panel in Politics and International Studies and the ESRC's International Development Expert Group until 2021.
Her research spans a range of areas within the field of international development, including, global health human rights, migration, regional governance, and democratization and her work on these topics has been published in journals such as Development and Change, Journal of Ethnic and Migration Studies, World Development, Migration Studies and International Affairs. Her most recent monograph is The Gendered Face of Covid-19 in the Global South (2022, University of Bristol Press). She has recently completed a large project on health governance in sub-Saharan Africa and continues to work on health inequalities and the sexual and reproductive health rights of Venezuelan migrants, with colleagues from the UK and Latin America. She leads the University of York team in the LAC-EU H2020 project.
Recerca
Línies d'investigació
Desenvolupament global
Regionalisme i governança regional
Gènere
Salut global
Drets humans
Clústers de recerca de l'IBEI
Documents