Lluís Riera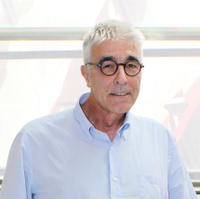 Former Director for Development Policy, European Commission
Biografía
Economist from the Universitat de Barcelona, Lluis Riera worked in the European Commission from 1987 until 2014.
During his period in the Commission, he served as a Director in different Departments. Among other tasks, he was Director for Thematic Programs and for Relations with the International Institutions in the Directorate General for Development and Cooperation (2006-2015) and Director for Aid Programs for Eastern and Central Europe in the Regional Policy Directorate General (2002-2006).
From 2007 to 2011 he was the representative of the Commission in the Board of "The Global Fund to fight Aids, Tuberculosis and Malaria" and of "The Global Partnership on Education".
Before joining the Commission, Mr. Riera was lecturer of European Economy and International Trade at ESADE and the Universitat Autonoma de Barcelona (1972-1986) where he focused and published on the international specialisation of Spain in the framework of its integration to the EU. In 1983 and 1984, he was Visiting Scholar at the University of California, San Diego, and at Harvard University.
At present, Lluís Riera continues to cooperate with the European Commission on Forest Management in Central America and on Culture and Development.
Formación académica
(1974) Ph.D. in Economics, Universitat Autònoma de Barcelona