Antonio de Lecea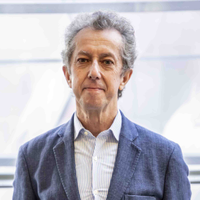 External Associate Professor, Basque Country University
Datos de contacto
Biografía
Antonio de Lecea is a senior advisor and academic in international economics and policy. He has served over thirty years as European Union senior manager and diplomat, based in Europe, the US, and Asia.
He has coordinated European positions in global fora to shape the international response to the global financial crisis and the reform of global financial institutions. He also advanced macroeconomic relations between Europe and strategic partner countries, and economic public diplomacy in the US. Moreover, he steered EU pro-growth policy reforms and strategic improvements in administrative and budgetary management in the EU's public service.
A. de Lecea holds a Ph.D. in Quantitative Economics, and held a tenured Associate Professorship in Applied Economics and Public Policies. He has been a guest lecturer and keynote speaker at leading universities in the US, Asia (National University of Singapore) and Europe (ESADE Business School). He has been Nonresident Senior Fellow at the Atlantic Council think tank.
His current research interests focus on: 1) the political economy of inequalities, growth, globalization, and populism; 2) international trade, competition and taxation; 3) the interaction of Europe, the US, and Asia in global economic governance; and 4) innovation in financial services and government.
Formación académica
(1984) Ph.D. European Doctoral Program in Quantitative Economics, Univ. Catholique de Louvain
(1975) Licenciatura in Economics, Univ. Autònoma de Barcelona
Premios
Afiliaciones profesionales
International Institute of Public Finance

Royal Institute of International Affairs (Chatham House) 
Investigación
Líneas de investigación
Gobernanza económica internacional
Desigualdades y economía política
Gestión financiera pública
Growth
Proyectos de investigación
Competition and taxation policies for a sustained recovery
Publicaciones más destacadas
Charlas y conferencias
2023 "No efficiency without equity" Panel discussion, UNESCO, Paris, 31 de marzo.
2021 "The European Recovery Fund: An Opportunity", Eurobasque, Bilbao.
"Transatlantic Relations: Fresh air, more multilateralism, moderate expectations", European League of Economic Cooperation, Barcelona.
"Playing by the same fair rules", New York City Bar Association, New York.
2020 "The EU, globalization, and global economic governance", ESADE Business School, Madrid.
2019 "Spain and the crises of the EU", Stanford Business School, Madrid.
"The EU's economic governance", ESADE Business School, Madrid.
"Globalisation: Further challenges and public, private strategies", ESADE Business School, Barcelona.
"The EU's influence in global economic governance", European Commission, Economic and Financial Affairs DG, Brussels.
2018 "Brexit", ESADE Business School, Barcelona.
"The EU's Economic and Monetary Union: From the crisis to completion", Stanford University, Stanford.
"Overcoming zero-sum games to sustain growth and globalization", University of California at Berkeley.
2017 "The EU: Lessons from the past for the future", Citizens' debates on the Future of Europe, Basque Country University, Bilbao, and University of Seville, Seville. "Promoting Investment in the Arctic", High-level session of the Arctic Stakeholder Forum: European investment priorities for the Arctic, Oulu, Finland.
"The European Union after Brexit", Special joint hearing of the Vietnam Communist Party External Relations and Economy Committees, Hanoi.
"Making East and West Greater", Nanyang Technical University's S. Rajaratnam School of International Studies, Singapore.