Sabine Selchow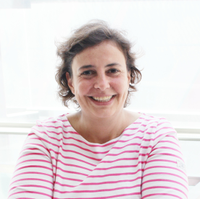 Research Fellow, The University of Sydney
Civil Society and Human Security Research Unit, London School of Economics (LSE)
Institute for Global Prosperity, University College London (UCL)
Datos de contacto
Biografía
Dr Sabine Selchow is a Research Fellow in the ARC-Laureate Program in International History at the University of Sydney, where she is in charge of the 'Planetary Pasts and Futures' - research theme. She is also Research Associate at the Centre for International Security Studies (CISS) at Sydney University and the Conflict and Civil Society Research Unit at the London School of Economics (LSE).
Dr Selchow's research explores how modern institutions and principles, in general, and the nation-state, in particular, are reinvented in the face of global and planetary challenges, with a particular interest in security practices and discourses and the role that global civil society plays. She is the author of Negotiations of the 'New World': The Omnipresence of Global as a Political Phenomenon (transcript, 2017), which explores what social and political actors do when they use the adjective 'global', and the co-editor of Subterranean Politics in Europe (Palgrave, 2015, with M Kaldor) and EU Global Strategy and Human Security: Rethinking Approaches to Conflict (Routledge, 2018, with M Kaldor and I Rangelov).
Before joining Sydney University in November 2017, Dr Selchow spent over a decade at the LSE. Until 2017, she was Research Fellow in the ERC-funded research programme 'Security in Transition' (directed by Prof Mary Kaldor), based at LSE's Civil Society and Human Security Research Unit. In the 'Security in Transition'-project, she led the 'Culture/s'-research component. From 2013 to 2016, she was also a Research Fellow in Ulrich Beck's ERC-funded project 'Methodological Cosmopolitanism: In the Laboratory of Climate Change' at Ludwig-Maximillians-Universität Munich.
Dr Selchow studied North American Studies and Communications Studies at Freie Universität Berlin (Germany) and then at Duke University (USA). She holds a PhD in Government from the LSE (UK).
Formación académica
PhD, London School of Economics
Investigación
Líneas de investigación
Incertidumbre, riesgo, lo desconocido
Seguridad
Sociedad Civil Global
Publicaciones más destacadas