Miriam Bradley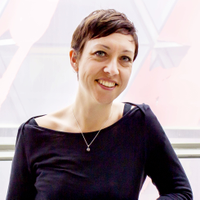 Profesora agregada
Co-coordinadora del Máster en Desarrollo Internacional
Datos de contacto
Biografía
Miriam is an Associate Professor at IBEI. Prior to joining IBEI she held a postdoctoral fellowship at the Graduate Institute of International and Development Studies in Geneva, and teaching positions at University College London, the University of Oxford, and Oxford Brookes University. She also previously worked in the Humanitarian Research Group at INSEAD, and in the Humanitarian Policy Group at the Overseas Development Institute.
Working across three sub-disciplines of IR—international governance, international law, and international security— Miriam's research examines international responses to conflict, violence and migration. She is especially interested in how theoretical approaches from IR can enhance understanding of humanitarian policy and practice, and how such policy and practice can in turn shed light on theoretical questions from IR. Miriam uses qualitative methods, and she has carried out extensive fieldwork in Colombia, Myanmar and the Democratic Republic of Congo.
Miriam's first book, Protecting Civilians in War, was published by Oxford University Press in 2016. She is currently finishing a second book, The Politics & Everyday Practice of International Humanitarianism, also for Oxford University Press.
Miriam welcomes applications for PhD supervision on topics relating to conflict and violence in Latin America, migration and refugees, and international humanitarianism.
Formación académica
(2012) Doctorado en Relaciones Internacionales, Oxford University
(2008) MSc en Migración Forzada, Oxford University
(2005) MSc en Estudios de Desarrollo, Birkbeck College (Londres)
(2002) Licenciatura (Hons) Filosofía, Política y Economía, Oxford University
Investigación
Documentos