Maela Pascullo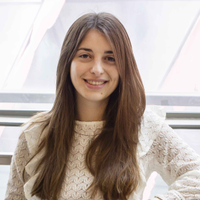 Asistente de investigación, proyecto Reg-EULAC
Datos de contacto
Biografía
Maela Pascullo is research assistant for the project "Rethinking the fundamentals of regions and interregionalism: The European Union and Latin America through the lenses of regional regulatory governance" (Reg-EULAC), coordinated by Dr. Andrea C. Bianculli.
She holds a Master's Degree in Comparative International Relations from Ca' Foscari University of Venice (UNIVE) and she studied her Bachelor (Licenciatura) in Political Science at the National University of Littoral (UNL). She has experience as a teaching assistant and research collaborator, both at UNL.
Maela has also been an exchange student at the Autonomous University of Barcelona (2019-2020) and at the Federal University of São Carlos (2014). Her academic interests are mainly focused on comparative international relations, public policies, and regional studies.
Formación académica
(2020) MSc. Comparative International Relations, Università Ca' Foscari di Venezia (UNIVE)
(2018) BSc. (Licenciatura) in Political Science, Universidad Nacional del Litoral (UNL)
Investigación
Líneas de investigación
Relaciones internacionales comparadas
Política pública
Estudios Regionales