Valeria Bello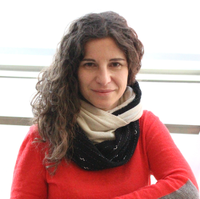 Senior Research Fellow, United Nations University
Institute on Globalization, Culture and Mobility
Contact data
Biography
Valeria Bello is a Senior Research Fellow at the United Nations University Institute on Globalization, Culture and Mobility (UNU-GCM) and is the founding scientific coordinator of the UNU Migration Network, which she has coordinated from February 2014 until January 2016. She is a Political Sociologist who has taught and published in the fields of Sociology, International Relations and Political Science.
She mainly works at themes such as prejudice, extremism and the securitization of migration. Her research interests concern the role of non-state actors in the area of migration and interethnic relations and in the fields of international relations and international and human security.
Before joining UNU-GCM in December 2012, she was "Marie Curie" Intra-European Research Fellow at the Institut Barcelona d'Estudis Internacionals (Spain). She has also worked as assistant coordinator of the Jean Monnet Centre of Excellence of the University of Trento (2003-2009) and assistant professor at the University of Trento (Italy) from 2005 to 2009.
She is author of the book "Internation Migration and International Security. Why  Prejudice is a Global Security Threat" (Routledge, 2017). 
Background and education
(2007) PhD in Sociology and Political Sociology, University of Florence (Italy)
(2002) MA in International Relations, Alma Mater University of Bologna (Italy)
(2001) BA in International Politics, L'Orientale University of Naples (Italy)
Awards
2009. Maire Curie Intra-European Fellowship
Professional memberships & affiliations
Global Migration Group of the United Nations

European International Studies Association

International Studies Association (ISA)

UNU Migration  Network
Research
Research interests
International Security
International Migration
Interethnic Relations
Non-state actors
Prejudice
Documents