Sean Golden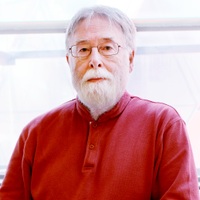 Senior Associate Researcher, CIDOB
Full Professor, UAB (Retired)
Contact data
Biography
Born of Irish parents in London. Early childhood in Ballina and Ballaghaderreen (Ireland). Schooled in Connecticut and Massachusetts (USA). Returned to the home place in Ireland to live. Worked some years in Tianjin (China). Before China, a specialist in Irish Studies and James Joyce; after, a specialist in Chinese thought, politics, and international relations. Published in Ireland in Cyphers, The Crane Bag and The Field Day Anthology of Irish Writing, as well as Force 10, The Cathach II, The SHOp, The Stinging Fly and North West Words. Co-editor with Peter Fallon of Soft Day. A Miscellany of Contemporary Irish Literature. Numerous translations of Chinese poetry, classical and contemporary, as well as publications in Chinese Studies. He is currently Full Professor and Former Director of the East Asia Studies & Research Centre of the Universitat Autònoma de Barcelona (UAB), Senior Associate Researcher of the CIDOB Barcelona Centre for International Affairs, and Associate Professor of the Institut Barcelona d'Estudis Internacionals (IBEI). Divides his time now among Barcelona (Spain), Ballyconnell (Sligo, Ireland) and Beijing (China).
Background and education
(1977) PhD, University of Connecticut (EEUU)
(1973) MA, University of Connecticut (EEUU)
(1969) AB, College of the Holy Cross (EEUU)
Professional memberships & affiliations
European Association for Chinese Studies (EACS)
International Association for the Study of Irish Literature (IASIL)
International Yeats Society (IYS)
Irish Association for Asian Studies (IAAS)
Irish Translators & Interpreters Association (ITIA)
Associació d'Escriptors en Llengua Catalana (AELC)
Asociación Colegial de Escritores de Cataluña (ACEC)
Research
Research interests
East Asian Studies
Chinese Studies
Comparative Cultural Studies
Irish Studies
Selected publications
2018.

Will the Peace Process in Ireland Survive Brexit?.

Opinión CIDOB,

no. 539, June 2018, CIDOB Barcelone Centre for International Affairs, 1-3

2018.

Un «Modèle Chinois» pour une «Nouvelle Ère».

Le Grand Continent,

27 March 2018

2018.

Epílogo. «Traducción», «modernidad» y «nacionalismo cultural» en Asia oriental: una conversación con Seán Golden y Naoki Sakai.

In: Blai Guarné (ed.).

Antropología de Japón. Identidad, discurso y representación.

Biblioteca de Estudios Japoneses, Barcelona:

Edicions Bellaterra

.

2017.

A 'China Model' for the 'New Era'.

Opinión CIDOB,

503, October 2017, CIDOB Barcelona Centre for International Affairs, 1-2

2017.

Ecological discourse and ecological risk in China.

In: Daniele Brombal (ed.).

Proceedings of the XV East Asia Net (EAN) Research Workshop.

Venice:

Edizioni Ca' Foscari

,

pp: 13-30.

2016.

Commemorating the anonymous. British imperialist discourse in China and its backlash among the Irish.

Irish Journal of Asian Studies,

2 (2016)

:

12-35

2016.

W.B. Yeats on 'Asia (and 'Ireland'): An Ideogrammic Approach.

Inter Asia Papers,

No. 51, 2016

:

1-44

2016.

Pushing Hands with Martha Cheung: The Genealogy of a Translation Metaphor.

In: Douglas Robinson (ed.).

The Pushing-Hands of Translation and its Theory. In memoriam Martha Cheung, 1953-2013.

Oxford, New York:

Routledge

,

pp: 34-59.

2016.

The small stone that no one sees gives all the balance': unique perspective and personal idiom in the works of Dermot Healy.

In: Neil Murphy & Keith Hopper (eds.).

Writing the Sky: Observations and Essays on Dermot Healy.

Illinois:

Dalkey Archive Press

,

pp: 159-181.

2015.

Particularities vs. Commonalities: Reform with Chinese Characteristics and Cross-Cultural Commonalities.

In: Wang Lin (ed.).

China's New Reforms: The Role of the Party. Papers from "The Party and the World Dialogue 2014.

Beijing:

Central Compilation and Translation Press

,

pp: 18-31.