Sabine Selchow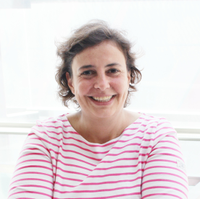 Civil Society and Human Security Research Unit, London School of Economics (LSE)
Institute for Global Prosperity, University College London (UCL)
Contact data
Biography
Dr Sabine Selchow is Research Fellow at the University of Sydney, Research Associate at the Civil Society and Human Security Research Unit, London School of Economics (LSE) and Senior Research Associate at the Institute for Global Prosperity at University College London (UCL).
From 2011-2016 she was in charge of the 'Culture/s'-research componet of the ERC-funded project "Security in Transition" (grant holder: Prof Mary Kaldor) at LSE. From 2013-2016 she was also Fellow in the ERC-funded project "Methodological Cosmopolitanism" (grant holder: Prof Ulrich Beck) at the Institute of Sociology, Ludwig-Maximilians-Universitaet, Munich, Germany.
Sabine's research falls into three interrelated areas. First, she is interested in the role of collective notions of the global, the unknown, the new, uncertainty and risk in global politics in general and security politics in particular. Second, Sabine is interested in the changing nature and role of legitimacy and expertise in security. Third, she is interested in how 'web 2.0 culture' is changing politics and the political subject.
From 2008-2012 Sabine convened the MSc course DV429: Global Civil Society in LSE's Department of International Development. She co-convenes the LSE IR summer school course 'Global Politics of Protest and Change'. Since 2012 she is Visiting Faculty in the Master of Public Administration programme at Sciences Po, Paris, France.
In 2011 Sabine was a Visiting Fellow at Sydney Law School, University of Sydney, Australia (supported by the Parsons Visitor Scheme of the University of Sydney). And in 2013/2014 she held a Fernand Braudel-IFER-Fellowship at Collège d'Etudes Mondiales, Fondation Maison des Sciences de l'Homme, Paris, France.
Her monograph "Negotiations of the »New World«: The Omnipresence of »Global« as a Political Phenomenon" appeared in 2017 and is now available as an open access e-book: http://www.transcript-verlag.de/978-3-8376-2896-8/negotiations-of-the-new-world?c=1571
Background and education
PhD, London School of Economics
Research
Research interests
Uncertainty, risk, the unknown
Security
Global Civil Society