Miriam Bradley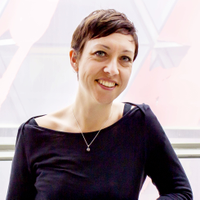 Contact data
Biography
Miriam is an Associate Professor at IBEI. She is also a Senior Research Associate in the Refugee Law Initiative of the University of London. Prior to joining IBEI in 2014, she held a postdoctoral fellowship at the Graduate Institute of International and Development Studies in Geneva, and teaching positions at University College London, the University of Oxford, and Oxford Brookes University. She also previously worked in the Humanitarian Research Group at INSEAD (France), and in the Humanitarian Policy Group at the Overseas Development Institute (UK).

Working across three sub-disciplines of IR—international governance, international law, and international security—Miriam studies international responses to conflict, violence and migration. She has four main lines of research: (1) the protection of civilians in civil wars; (2) the politics, principles and practice of international humanitarianism; (3) migration, refugees and displacement; and (4) the protection of civilians in contexts of criminal violence. Miriam uses qualitative methods, and she has carried out extensive fieldwork in Colombia, Myanmar and the Democratic Republic of Congo. Her main current project, PRO-MEX, investigates how different actors seek to protect populations at risk from large-scale criminal violence, with a focus on Mexico.
Miriam is the author of The Politics & Everyday Practice of International Humanitarianism (Oxford University Press, 2022) and Protecting Civilians in War (Oxford University Press, 2016). 

Miriam welcomes applications for PhD supervision on topics relating to conflict and violence in Latin America, the protection of civilians, the governance of migration and refugees, and international humanitarianism.
Background and education
(2012) DPhil in International Relations, Oxford University
(2008) MSc Forced Migration, Oxford University
(2005) MSc Development Studies, Birkbeck College (London)
(2002) BA (Hons) Philosophy, Politics & Economics, Oxford University
Awards
2022. Spanish Ministry of Education José Castillejo Mobility Grant, Centro de Investigación y Docencia Económicas, Mexico City
2020. Mundus MAPP Visiting Scholar, Central European University, Budapest
2017. Visiting Scholar, St John's College, Oxford
2012. Bapsybanoo Marchioness of Winchester prize for the most outstanding thesis in International Relations at the University of Oxford
2008-2011. 

Sassoon Scholar, St Antony's College, Oxford

2007-2008. 

Jackson Scholar, Refugee Studies Centre, Oxford
Professional memberships & affiliations
Research
IBEI Research Clusters
Selected publications
2023.

Individualisation and collectivisation in contexts of organized criminal violence: the case of Mexico's "war on drugs".

In:

Dapo Akande, David Rodin, and Jennifer Welsh (eds.)

.

The individualisation of war: rights, liability, and accountability in contemporary armed conflict.

Oxford University Press (in press)

.

2023.

A humanitarian agency in global migration governance: ICRC migration policy and practice.

In:

Antoine Pécoud & Hélène Thiollet (eds.)

.

Handbook on the Institutions of Migration Governance.

Cheltenham:

Edward Elgar (in press)

.

2023.

The politics and everyday practice of international humanitarianism.

Oxford:

Oxford University Press (forthcoming).

2022.

Human security in armed conflict: norms, agendas and actors for protecting civilians.

In:

Gerd Oberleitner (ed.)

.

Research Handbook on International Law and Human Security.

Cheltenham:

Edward Elgar

.

Link

2022.

Five shades of grey: variants of 'political' humanitarianism.

Disasters,

46(4)

:

1027-1048

Link

2020.

From armed conflict to urban violence: transformations in the International Committee of the Red Cross, international humanitarianism, and the laws of war.

European Journal of International Relations,

Link

2019.

Unintended consequences of adjacency claims: the function and dysfunction of analogies between refugee protection and IDP protection in the work of UNHCR.

Global Governance,

25(4)

:

620-644

Link

2019.

All lives are equal but some lives are more equal than others: staff security and civilian protection in the humanitarian sector.

Journal of Humanitarian Affairs,

1(2)

:

13-22

Link

2016.

Protecting civilians in war: the ICRC, UNHCR, and their limitations in internal armed conflicts.

Oxford:

Oxford University Press.

Link
All publications