Michele de Nevers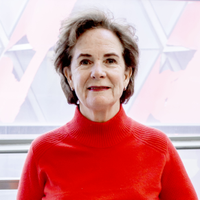 Haas School of Business, University of California, Berkeley (USA)
Contact data
Biography
Michele de Nevers is Executive Director of Sustainability Programs at the Haas School of Business at the University of California, Berkeley.
Prior to Berkeley, de Nevers was a senior associate at the Center for Global Development (CGD) in Washington, DC, where she headed its climate change program and led a team working to establish the Tropical Forest Finance Facility, a multilateral wealth fund and pay-for-performance mechanism to finance reduced deforestation of tropical forests.  She continues to work with CGD as a non-resident fellow on climate issues.
Before joining CGD, de Nevers was a visiting fellow at the Global Economic Governance Programme at University College, Oxford, researching private investment for climate finance and economic development.
From 1981 to 2010 she worked for the World Bank, including as senior manager of the Environment Department and director at the World Bank Institute. She managed environment programs in the Latin America and Eastern Europe/Central Asia regions.  In the Environment Department, she managed preparation of the World Bank's corporate Environment Strategy and led the global consultations on its Strategic Framework for Development and Climate Change.
From 1976  to 1978, she was a Peace Corps volunteer in the Philippines, where she worked in public health and family planning.
De Nevers holds an MS in Management with a concentration in finance from MIT, a BA in Bacteriology from the University of California, Berkeley, and a certificate in executive education from the Harvard Business School.