Luís Peral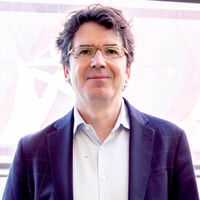 Senior Project Analyst, DARA
Contact data
Biography
Luis Peral is currently Senior Project Analyst with DARA, where he is responsible for establishing the Refugee Response Index (RRI), and Senior Analyst on Global Trends with FRIDE/esglobal. He is also Adjunct Professor, IE School of International Relations (IE University, Madrid) and Affiliate Professor, Institut Barcelona de Estudis Internacionals (IBEI), where he teaches on European Common Security and Defence Policy, the state and future of democracy and forced migration.
His academic and policy-oriented research and publications in the field of international law and international relations covers topics such as human rights, refugee law and policy, peacekeeping, and conflict analysis, with an emphasis on EU foreign and security policy and the role of the EU in global governance.
Luis has participated in international practice on human rights, conflict resolution and security, particularly as Senior Analyst, European Union Institute of Security Studies (EUISS), and while providing strategic advice to NATO SACEUR as lead of the first team of civilian analysts working with SHAPE (CCOMC). He has also been Senior Analyst, Global and Strategic Affairs, with Club of Madrid (2013-2017), and has collaborated with governments in Europe and worldwide; e.g. as advisor of the Spanish MFA on the applicability of the Principle of the Responsibility to Protect, including briefing the UN Security Council (Arria-formula meeting).
He has set up and contributed to building research programs and projects in different institutions on topics related to EU foreign policy and pressing challenges for the EU; e.g. conflict resolution for CITPax, global trends for the EUISS (which led to the setting up of a permanent EU forecasting unit), democratic innovation for the Club de Madrid, and countries' response to refugees for DARA.
He is and has been part of policy-oriented research groups, mainly regarding EU global action, such as the Task Force on the Role of the EU in the Prevention of Mass Atrocities or the Global Research Group (GG10); and is in the field of conflict resolution as an associate member, and member of the Board of MediatEUr.
Luis is Ph.D. in Law, Master in Law of the European Union, M.A. in Law, M.A. in Political Sciences – International Relations (Universities Complutense and Carlos III of Madrid), and holds a Diploma in English Law (University of Kent, Canterbury, UK).