Laia Mestres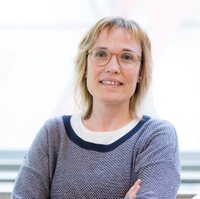 Academic Internship Coordinator
Contact data
Biography
Laia Mestres is research fellow associated to the European Foreign Policy Observatory and academic internship coordinator of at the Institut Barcelona d'Estudis Internacionals. She also serves as national associate researcher for the European Council on Foreign Relations (ECFR). 
She has worked as a researcher at the University Institute for European Studies and the CIDOB think tank (Barcelona Center for International Affairs).  She holds a PhD in International Relations and European Integration from the Universitat Autònoma de Barcelona. She has taught Spanish foreign policy at UAB and at UPF's Study Abroad program.
Background and education
(2013) Doctorate in International Relations and European Integration, UAB
(2000) Degree in Political Science and Administration, UPF
Courses
Research
Research interests
European Union foreign Policy
Spanish foreign policy
Selected publications
2018.

Spanien.

In: Werner Weidenfeld / Wolfgang Wessels (Hrsg.).

Jahrbuch der Europäischen Integration 2018.

Baden-Baden:

Nomos Verlag

,

pp: 517-520.

Link

2018.

Europa en el mundo. ¿De potencia normativa a una verdadera Unión de la Defensa?.

Información Comercial Española, Revista de Economía,

Julio-Agosto 2018, nº 903

:

21-31

Link

2018.

Iberia: Portugal and Spain.

In: Oliver, Tim (ed.).

Europe's Brexit. EU Perspectives on Britain's Vote to Leave.

London:

Agenda Publishing

.

Link

2016.

Expert contribution in Judy Asks: Is Spain's Foreign Policy Underperforming?.

Judy Dempsey's Strategic Europe, Carnegie Europe,

26 October 2016

Link

2015.

Bilateralism in the Spanish Presidencies of the Council of the European Union. Alliances for the Development of European Foreign Policy.

International Journal of Iberian Studies,

vol. 28, nº2-3

:

pp. 177-189, doi: 10.1386/ijis.28.2-3.177_1

2014.

Does Spain Really Need a Foreign Policy Strategy? More than a Proposal from a Think Tank.

Spanish Yearbook of International Law,

nº 18

:

pp. 279-286

Link

2014.

Las relaciones estratégicas entre España y sus socios europeos: el futuro de las cumbres bilaterales con Alemania, Francia, Italia y Polonia.

Estrategia Exterior Española 9/14,

Madrid: Real Instituto Elcano, marzo

Link

2014.

La europeización de las políticas exteriores nacionales.

In: Esther Barbé (dir.).

La Unión Europea en las relaciones internacionales.

Madrid:

Tecnos

,

pp: pp. 154-171.