Joaquín Novella Izquierdo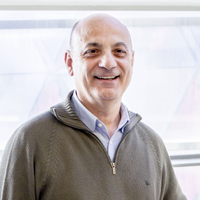 Professor of Economic Policy, UB
Contact data
Biography
He has taught in:
Universitat Politécnica de Catalunya. Escola Superior d'Enginyers de Camins, Canals i Ports. Professor in charge of course
CIDOB- Universitat Autònoma de Barcelona: Master in International Studies and Master in Development Studies. Professor
Universitat Pompeu Fabra . IDEC. Master in Development Management. Professor
Universitat Ramón LLul-ESADE- MBA Master. Professor
Teaching in foreign centers:
Colegio de México (Mexico). Professor of Economic Integration
Universita de Bologna (Italy). Professor of the European Inter-University Development Program, Universities of Bologna-Lyon II Barcelona and Berlin
Universidad Lyon II (France). Development and turism professor
Universidad de Sfax (Tunisia). Visiting Professor: Globalization and competitiveness
Background and education
(1982) Doctor in Economics, University of Barcelona.
(1973) Degree in Economics and Business Administration, Universitat de Barcelona
Awards
1970. Doctoral Scholarship, Ministry of Education of Spain.
Professional memberships & affiliations
Research
Research interests
Economic Policy
World Economy
Labour Economics
Selected publications
2018.

Los Salarios en España.

Noticias de Política Económica,

19 marzo

2015.

La calidad del trabajo en España: Trabajos Decentes.

Ponencia al V Congreso de Economia del Trabajo,

Universidad de Valladolid

2012.

Trabajos Verdes en España.

Universitat de Barcelona,

2008.

An eclectical third generation model of financial and exchange rate crisis.

Revista: 208925 - Documentos de trabajo. Facultad de Economía y Empresa. Espacio de Investigación en Economía Documentos de Trabajo. Facultad de Economía Universidad de Barcelona,

Número E08/196

2005.

Crecimiento y empleo, en el Plan General de Empleo de Cataluña Editorial: Departamento de Trabajo.

Barcelona (ESPAÑA) Depósito legal: B-54.668:

Generalitat de Cataluña.

2004.

La competitividad de la economía catalana.

Barcelona (ESPAÑA). ISBN: 84-393-6553-5:

Consejo de Trabajo, Económico y Social de Cataluña (CTESC).

1995.

Mundialización, competitividad, comercio internacional y política industrial.

Revista Cidob d'Afers Internacionals,

29/30

1993.

El Programa de Convergencia y la Unión Económica Europe.

Revista Cidob d'Afers Internacionals,

25
Professional and social experiences:

Vice-dean and Head of Studies Faculty of Economics and Business University of Barcelona 1985-1991
Deputy in the Parliament of Catalonia (1995-1999)
Member of the Economic and Social Council of the Generalitat de Catalunya (expert group) 2001-2004