David Castells-Quintana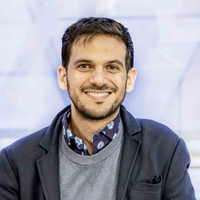 Contact data
Biography
David Castells-Quintana is PhD in Economics by the University of Barcelona (UB) and currently works as (Serra Hunter) Lecturer Professor in the Department of Applied Economics at the Universidad Autónoma de Barcelona (UAB), and as adjunct lecturer at the UAB Fundation (FUAB). He also collaborates with several national and international universities and research groups, including Paris-Sorbonne, Science-Po Aix-en-Provence, Universidad Javeriana, Universidad del Norte, AQR-IREA at the UB, ESADE Foundation, and the IBEI. He is also part of the Spanish Network of Development Studies (REEDES).
He has been part of the research team of several regional, national and international research projects. His research interests are focused on Economic Geography, Urban and Development Economics, and he is currently working on issues related to urbanisation, inequalities and the interplay between climate change and socio-economic dynamics.
He has recently published "Our Elusive Quest for Prosperity: A Brief History of Economic Thought" (Ediciones UAB 2021).
Background and education
(2015) PhD in Economics, Universitat de Barcelona
Research
Research interests
Inequality
Development Economics
Urban Economics