Alba Huidobro Torres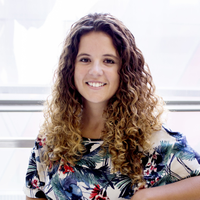 Contact data
Biography
Alba Huidobro is a PhD candidate in the program Political and Social Sciences at the Universitat Pompeu Fabra, under the supervision of Dr. Aina Gallego. She is graduated in Political Science and Public Administration, and Master in Research in Political Science from Universitat Pompeu Fabra. Her specialization is in the study of political behaviour of citizens and political leaders, electoral systems and multilevel governance through quantitative research methods.
Currently, she is a pre-doctoral fellow from the Spanish Ministry of Economy, Industry and Competitiveness (FPI), linked to the project LEADERS at the Barcelona Institute of International Studies (IBEI). Her thesis "The Effects of Leaders on Coalition Governments" focuses on the mechanisms of formation of post-electoral coalitions and to what extent these are defined by the attitudes and individual characteristics of the political leaders.
Background and education
(2017 - Present) PhD in Political Science, Universitat Pompeu Fabra
(2015 - 2016) Research Master in Political Science, Universitat Pompeu Fabra
(2010 - 2014) BSc in Political and Administation Science, Universitat Pompeu Fabra
Awards
Research
Research interests
Political Behaviour
Political Leaders
Electoral Systems
Multilevel governance
IBEI Research Clusters
Invited lectures and conferences
2018. 8th Annual Conference of European Political Science Association (EPSA), Vienna, June 2018. Paper: (with Beltrán, J. and Gallego, A.) "Sexism against female politicians on Twitter: A machine learning approach".
Work in progress
Huidobro, Alba; Ospina, Yeimy; Curto-Grau, Marta and Gallego, Aina. "Coalitions in local governments: A new database"R&R at the Revista Española de Ciencia Política.