Postgraduate Diploma | Geopolitics and Global Governance (UOC, IBEI)
Faculty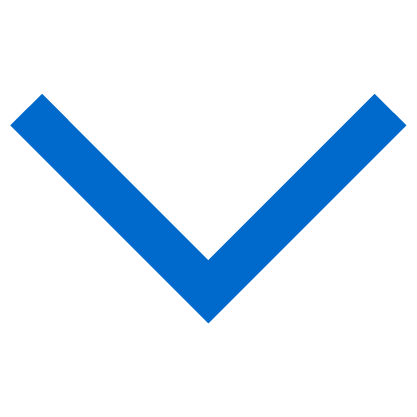 Daniel Nicholls
Affiliated faculty, IBEI
Adjunct lecturer, UPF
Adjunct lecturer at Universitat Pompeu Fabra on the subjects Contemporary International Relations, International Political Economy, Institutions and Policies of the European Union, Advanced Topics in Chinese Foreign Policy, and International Relations Theory. Teaching assistant on the modules of International Relations Theory and Global Governance at IBEI. He has a PhD in International Relations, Queen Mary, University of London. MA in International Studies by Barcelona Centre for International Affairs (CIDOB).
Ana Karla Perea Blazquez
Affiliated faculty, IBEI
Predoctoral Fellow, UAB

PhD candidate in the Politics, Policies and International Relations programme at the Universitat Autònoma de Barcelona. Her thesis is focused on climate change adaptation planning and aid allocation in least developed countries. Ana Karla holds a Master's degree in Environmental Management from Yale University and a Bachelor of Science in Environmental Engineering from the Instituto Tecnológico y de Estudios Superiores de Occidente in Mexico. Ana Karla has more than 10 years' experience in environmental and climate change policy, and served as a negotiator for the Mexican Government in the United Nations Framework Convention on Climate Change.
Eduard Soler Lecha
Affiliated faculty, IBEI
Senior Research Fellow, CIDOB

Senior Research Fellow at CIDOB (Barcelona Centre for International Affairs) since 2005. He is an affiliated faculty at IBEI and at the Universitat Autònoma de Barcelona (UAB). He is a political scientist and holds a PhD in International Relations from the UAB. He was a visiting fellow at Bogaziçi University in Istanbul and at the Center for European Political Studies (CEPS) in Brussels. From December 2009 to November 2010, he worked as an advisor to the General Directorate for the Mediterranean, the Maghreb and the Middle East of the Ministry of Foreign Affairs and Cooperation. He has worked on several European research projects, especially on issues related to European policies in the Mediterranean and the security cooperation agenda. He publishes regularly in Spanish and international magazines and in media such as the Spanish newspapers El Periódico de Catalunya, El País and La Vanguardia.
Ignasi Torrent
Affiliated faculty, IBEI
Lecturer, University of Hertfordshire

Lecturer in Politics and International Relations at the School of Humanities at University of Hertfordshire (London). He teaches International Institutions and Policy, International Relations Theory, Global Governance, United Nations: Peace and Security, Development and Peacebuilding, International Security and Conflict, among others. His previous academic engagements include research and teaching fellowships at Universitat Pompeu Fabra (Barcelona), University of Sierra Leone, the City University of New York and University of Westminster (London). His research interests are framed in the area of Critical Peace and Conflict Studies, the Anthropocene and new materialisms.
Marie Vandendriessche
Affiliated Professor, IBEI
Senior Researcher and Research Coordinator, EsadeGeo
Senior researcher and research coordinator at the EsadeGeo Center for Global Economy and Geopolitics (Barcelona/Madrid). Her work focuses on the interface between energy and climate change, covering policy, global governance, and geopolitics. Her research has been published by the European University Institute's Florence School of Regulation and the Brookings Institution's Energy Security and Climate Initiative. At EsadeGeo, she has also contributed to other research lines, including quantitative research on international organizations' organizational design. Marie holds a master's degree in International Relations from IBEI, focusing on international environmental and climate politics. Her doctoral research at the Universitat Autònoma de Barcelona focuses on the intersection of the global governance of energy and climate change.
Lucía Morales
Lecturer, Technological University Dublin (TU Dublin)

B.Sc. in administration; BBS in International Finance; M.A. in Applied Economics; M.Sc. in Financial Services; M.Sc. in Securities and Financial Derivatives Markets; M.Sc. in applied eLearning, MSc in International Financial Markets, and PhD in Economics. His main fields of study are International Economics and Finance, Emerging Markets, Energy Economics, Financial Market Integration, Financial Contagion, Time Series Analysis, Research Methods, and Financial Crisis and Economics.
Francesca Contiguglia
Former CIA officer

Francesca is a former CIA officer and current writer. She has a Master's in International Relations and International Economics from the Johns Hopkins University School of Advanced International Studies (SAIS) and a Master's in Journalism from Columbia University (New York).
Joan Tallada Martín
Global Health Consultant, Analyst & Educator
Global health consultant, analyst and educator. As a consultant, he concentrates in evaluating healthcare programs in infectious diseases (HIV, TB and others) on one hand, and advice for political and financial sustainability and domestic resource mobilization in transition countries on the other. He assesses healthcare investments in HIV and TB. As an educator, he coordinates and teach global health training programs for international post-graduate students and promote the use of innovative learning methods.